Our team
We believe that a stable, healthy working environment, where our employees can do a good, balanced job, is a prerequisite for producing quality products. We believe in the importance of a family oriented working environment and strive for long-term cooperation with our employees. We do our utmost to ensure that we are mutually motivated and committed to our work.
For us, a clear hallmark of a good workplace is the opportunity for continuous development through innovative tools and opportunities. We attach particular importance to quality training and staffing. Our machining apprenticeship programme provides continuous opportunities for students to spend their practical training time in a useful and active way. They will become the promising professionals of the future!
We are proud of our staff and we trust that they are proud of the results of their work. GET TO KNOW OUR TEAMMATES!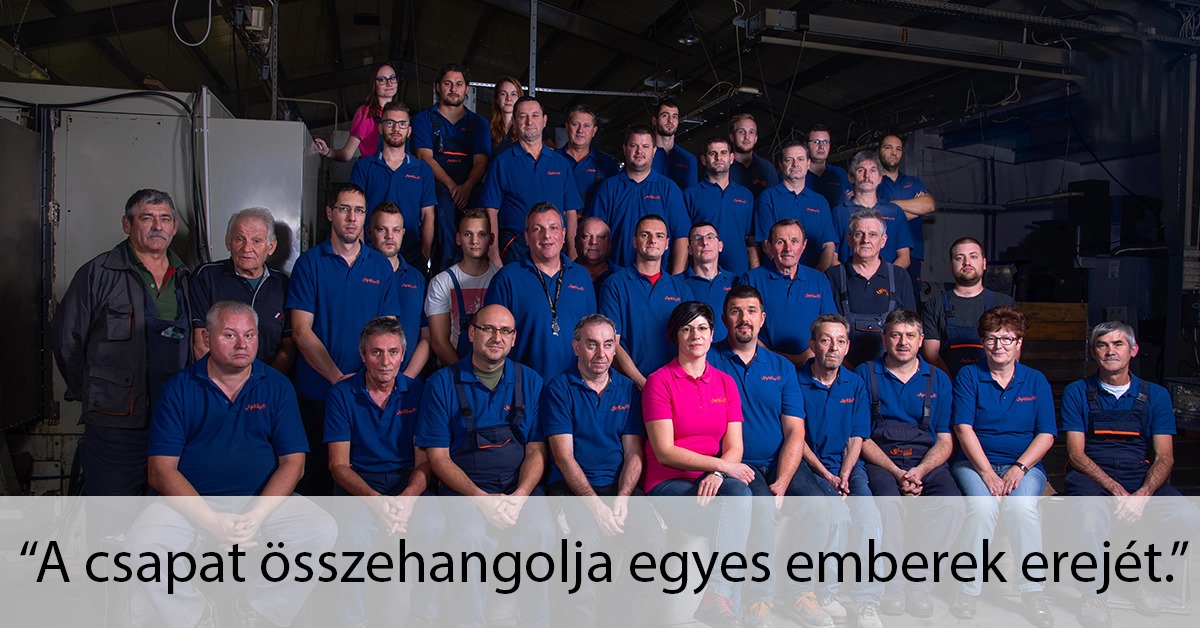 MANAGEMENT
Spiller 2000 Ltd has been a family business since the beginning, a true father-son venture. We are proud that we are still carrying out our management responsibilities within the family. András Tóth is actively involved as managing director, while József Tóth, the majority owner of the company, supports his son and the company from behind the scenes with his professional experience. This way the up-to-date, innovative expertise and the decades of experience complement and support each other at the helm of a successful and constantly developing business.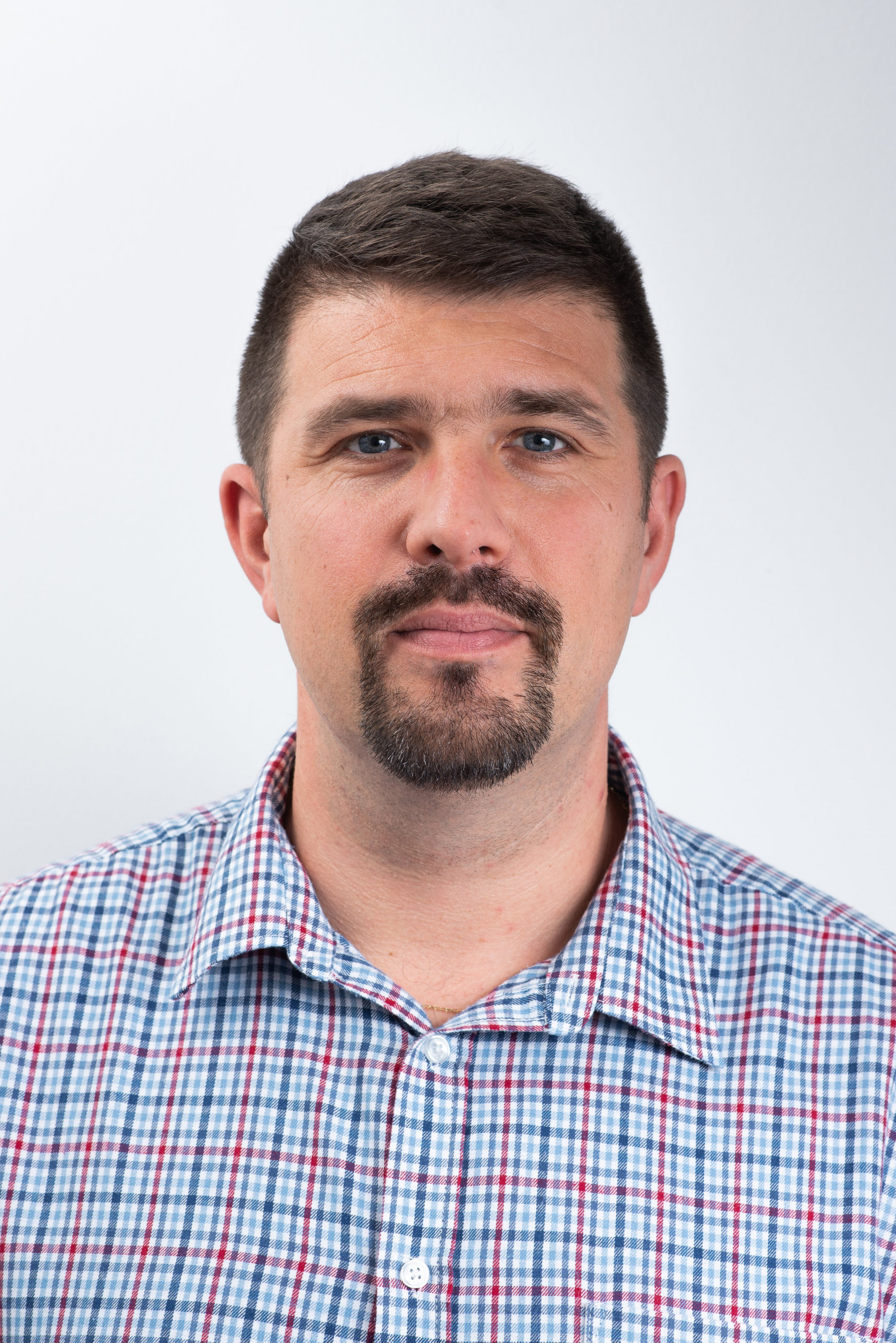 András Tóth
Managing director
My professional background
I have worked with my father, József Tóth, since the company was founded. Over the years, I have gained my professional knowledge and experience from older colleagues and my father. As the company grew, so did my professional experience, which I crowned with my qualification as a vocational trainer in 2020.
My responsibilities
As a Managing Director, I am at the head of the company, with the help of my management team, which, in addition to managing the company and the team, also provides me with professional challenges. In both areas, my main responsibility is to define the vision of the company and to create and identify opportunities that will lead us all towards solutions and implementation.
Our working environment
We have a long-standing team with most of our colleagues, who are happy to welcome new colleagues, trainees and students. We strive for continuous improvement, and if necessary, we are willing to change the company structure. We strive to create a better and healthier working environment for our colleagues, as far as possible. For example, we recently renewed the lighting system in the factory hall.
What I am proud of
I'm proud that under my leadership Spiller 2000 Ltd. has grown from a small, family-run garage business to a serious medium-sized company with a fleet of machines that meets all our professional needs over the years. However, we have managed to maintain our professional curiosity, which has led to continuous improvements and expansion of our machinery.
What I learned at Spiller 2000
The biggest lesson for me as a manager is that you should never give up, it's always worth fighting for your goals.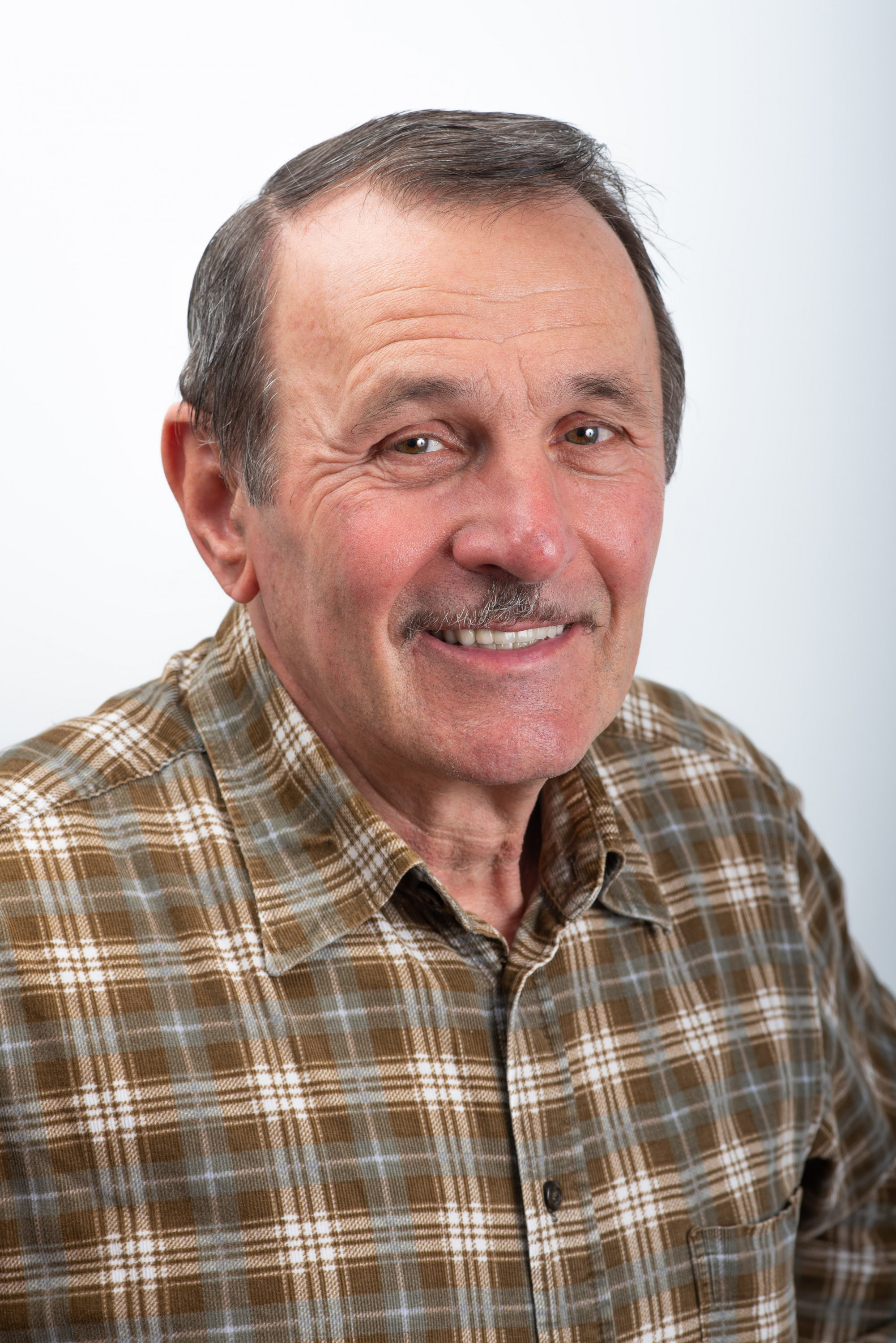 József Tóth
Founder, Owner
You could say that I was with "spiller" before I started my business in 1998, when I started working as a self-employed entrepreneur in the garage of my home. I am proud to say that over the years, by increasing the number of staff, the number of specialists and the number of machines, this individual enterprise has grown into a dynamically developing small and medium-sized company
My professional background
I have a degree in mechanical engineering and a college degree. I have been in the profession since 1967 and still enjoy working with turning machines.
With the knowledge I have gained during my many years of experience, I support my son in professional matters related to company management and production, help our colleagues and teach the students who are on training with us. My main focus is on traditional technologies.
My responsibilities
I have not been actively involved in company management for a few years, since my retirement, but I am happy to take on the representative management tasks. The day-to-day active management tasks are handled by my elder son, whose work I support through my contacts and by passing on information.
Our working environment
After the foundation of the company, the increase in the number of employees and the number of machines justified the need to move several times, so we decided to buy our own land and build a workshop hall. The latter has been extended and converted several times with our own funds and with tender funding. Taking into account the feedback of our managers and colleagues, we strive to create the healthiest possible working environment that meets today's requirements.
Many of our staff have been with us since the beginning, and I am very proud of that. I have a good relationship with both older and younger colleagues, and although I have retired from active management, they all respect me as their leader. They ask for my opinion and help on technical matters, and my comments are considered and accepted.
What I am proud of
As the founder of the company, I have had a lion's share in what Spiller 2000 Ltd. has achieved over the years through my leadership, my work, my son and our team. As an active retiree, I use all my professional experience to support the further development of the company. I feel that in my eldest son I have found my successor in the area of company management, who will continue the work I have started with due care, professionalism and dedication. I would be delighted if one of his sons were to take over the family business from him at some point in the future, but that is still a long way off.
PRODUCTION PLANNING
Our Production Planning team is responsible for finding answers to the day-to-day challenges of manufacturing. Unique orders and innovative tasks constantly require new solutions, both in the management of production and in the technical preparation and the preparation of our machinery.
PRODUCTION
We have around 20 people working in the production area, under the supervision of 2 shift supervisors, in 2 and 3 shifts. Their job is perhaps the most visible of all, as they are responsible for producing the parts ordered as accurately and aesthetically as possible. That's why we try to employ the best possible people in our machining centres and lathes, and we also offer the next generation of workers practical training opportunities.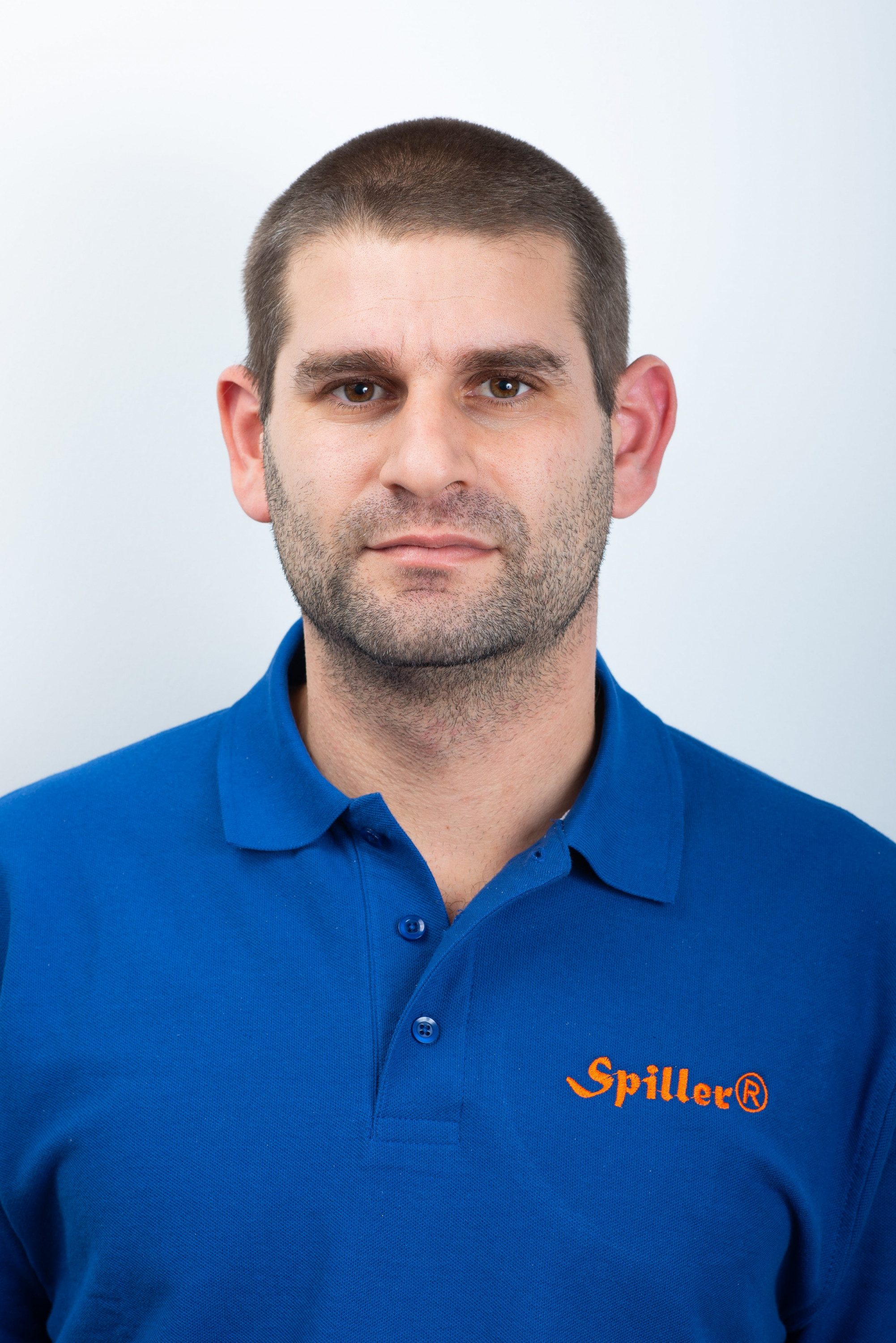 Péter Rajkó
Production manager
My professional background
I have been working for Spiller 2000 since July 2008.
My professional qualifications were obtained in the following institutions:
* Cserháti Sándor SZKI Nagykanizsa, Mechanical computer technician
* College: PTE-PMMK Pécs: maintenance engineer
In addition to the above qualifications, I also have qualifications as a draftsman, machinist, CNC machine operator, CNC programmer.
My responsibilities
As a Head of Production, my main tasks are related to the organisation of production. This includes:
* technologising and introducing new jobs into production,
* introducing new technologies,
* the development of production and other processes necessary for running the company
Our working environment.
Over the years I've been here, I've seen that our working environment is constantly improving, as shown by the fact that our employees feel more and more at home. I believe it is important that our employees are demanding and performance-oriented.
What I am proud of
I am proud that we dare and can take on increasingly complex orders. Despite the workload, we always try to find a solution to meet our customers' needs and are flexible enough to deal with any backlogs of work that may come our way.
What I learned at Spiller 2000
The most important experience I have gained during my years at Spiller 2000 is that there is no problem or technical challenge that cannot be solved, even if it seems difficult or impossible at first.
QUALITY CONTROL
Quality assurance is currently handled by a team of 5 people within the company. Thanks to them, one of the core strengths of our company is its extremely reliable quality, which is regularly confirmed by our partners' quality assurance departments.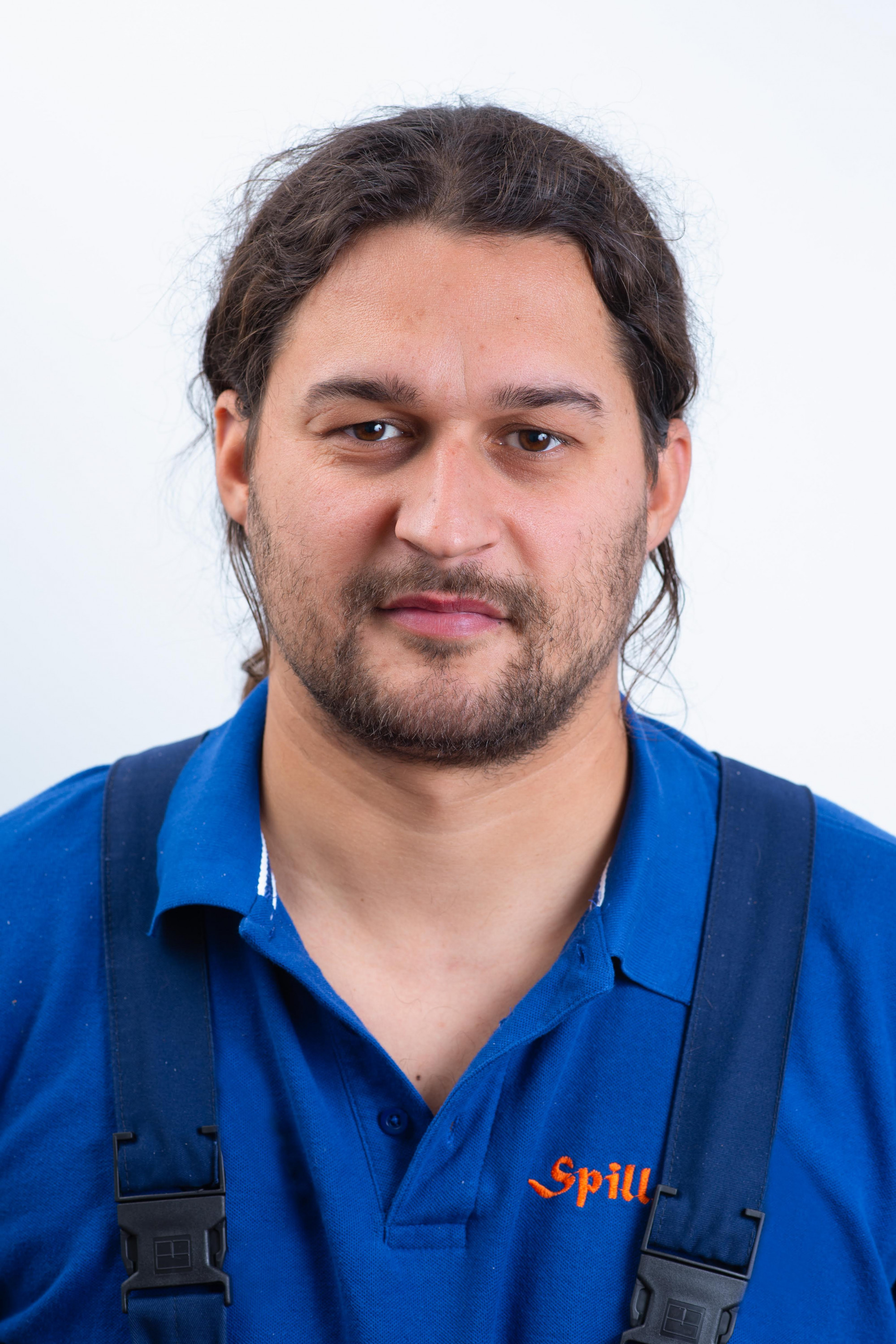 Zoltán Steiner
Quality Assurance Manager
My professional background
I have been with the company since July 2009.
I obtained my qualifications at the following institutions:
* 2000-2005 Széchenyi István Széchenyi István vocational training in electrical engineering
* 2005-2008 BME mechanical engineer training
I started my professional experience right after college at Intergép, where I had the opportunity to work in several areas of engineering (maintenance of measuring instruments, MEO, tool warehouse, machining...)
After that I immediately joined the team of Spiller 2000 kft, where I built up my professional experience in the field of production during the first 5 years. I consider these 5 years as very important for my career, as they still help me a lot to make good decisions in my current position.
In 2016, I joined the company's then developing quality department, at that time as a one-man team. In 2017-2018, I also obtained a qualification as a quality engineer at the BME Engineering Institute.
My responsibilities
My main responsibilities within the company include:
* Operation of the quality management system in practice
* Contact with our customers' quality specialists
* Maintaining an appropriate selection rate
* Leading and managing the quality department
* Coordinating with other departments within the company.
There are currently 5 of us working in the quality department. My colleagues are trained and strive to do their best in their work. This is supported by a well-balanced and informal working environment.
What I am proud of
I am proud that over the years under my leadership we have managed to expand the quality department, both in terms of the number of colleagues and the service areas we cover. I am also proud of the good professional and human relations I have with all my colleagues and with the quality professionals of our partners.
What I learned at Spiller 2000
I've gained a lot of professional and human experience in the company over the years, but perhaps the most important of these is that you need a good relationship with your colleagues to work effectively. That way we can all row in the same direction.
POST PRODUCTION
We currently have a team of 5 people working to increase the added value of our parts, with quality handwork. With their help and expertise, we can make those final precision finishing touches on parts that are not possible to achieve with machines.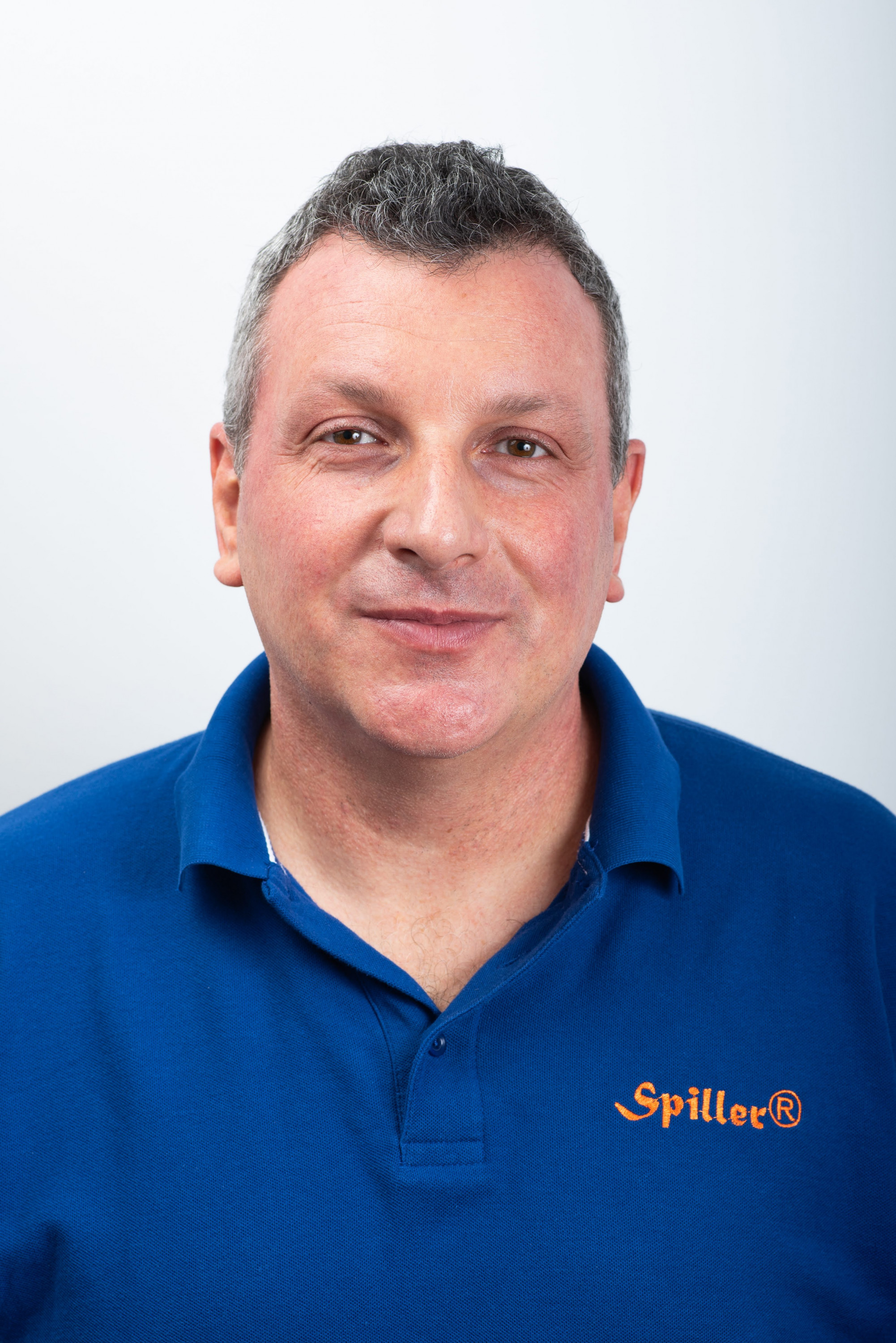 Tibor Linha
Technical manager
My professional background
I have been working at Spiller 2000 since August 2017.
During my long career, I have gained a wide range of experience in a variety of technical fields, which is still useful to me as a technical manager
My responsibilities
In my current position, my main responsibilities include:
* Procurement - with the help of a technical assistant,
* coordinating the post-production tasks
* managing the finished product - tool - raw material warehouses,
* coordinating and documenting machine maintenance and repair tasks,
* building maintenance,
* implementation of improvements
Our working environment
At the moment, the company offers a gradually improving working environment, where a good family atmosphere has been created despite the high turnover.
What I am proud of
I count as a professional success in the company the involvement of the finished goods warehouse manager in the supervision of the post production, the successful development of the rapport between the post workers and the fact that we can do quality work in an almost friendly relationship.
What I learned at Spiller 2000
The most important thing I have learned in my years here is how important a given word is in a working environment.
WAREHOUSES
To work efficiently and in a focused way, we need accurate, up-to-date information on our current tool and material stocks. In this, and in the inventory of our finished tools, we are greatly assisted by our dedicated warehouse team.
ADMINISTRATION
Our 4-person office team works to manage the wide range of tasks required to administer our company. They keep in touch with our customers and suppliers. They manage the company's finances. They take on HR and procurement tasks.
There is almost no task that supports the structure of the company that they cannot help with. They will certainly be the first people you will contact when you come to us, and they will be at your disposal for everything you need.